4 OZ Jar of Pure Shea Butter unrefined and 100% Raw
. Use everyday on the entire body and face. Works well with Black Soap as a cleanser.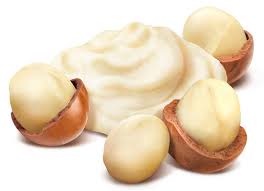 Wrinkles, fine lines and scars repairing
Antioxidant
Anti-inflammatory
Deeply moisturizing
Stimulating for the superficial microcirculation
Skin strengthening
Skin protecting
UV protecting
Skin regenerating
Collagen production stimulating (makes the skin stronger, more supple and younger)
Minor cuts and burns healing
Muscle ache healing
Physical endurance enhancer
Soft Pure and Cream Shea Butter - Contains 100% Natural Antioxidants
Great Price, Works as Advertised, and Has Some Unexpected Benefits...

Verified Purchase This stuff is great. When I first tried it, I thought it felt a little greasy/oily, but that feelings dissipates fairly quickly after rubbing it in. I got it to use as a moisturizer, but I noticed that it said something about treating scrapes on the package. Right after I got this shea butter, I wiped out on my skateboard and got some minor road rash on the palm of my hand. It hurt pretty bad, but rubbing this cream on the scrape soothed the pain way more than I would have imagined a natural product would. My girlfriend has grown pretty fond of this stuff as well-- she uses it every day and has mentioned that it has made her nails feel and appear healthier. I guess they were dry and cracky before. Try it and see for yourself, that's all I can say.

Actual Raw Unscented Shea Butter

Wasn't too excited while ordering - thought it was a fake- well I thought wrong!! I really like it!!! I use it for my feet, dry hands, lips and my hair ends. It's not scented which I really appreciate. My skin can't stand scents. But this is perfect. Thank you!!!

I love this stuff it's thick and raw all you need is a little it added moisture to my hair right away. One of the best products out there. I will use this and castor oil on my hair from now on. Wasn't sure about this but my hair eats this stuff up a little greasy so use a little. Works good on the skin like butter I will be buying this again and again.

After trying a sample of this product the results amazed me! This moisturizer has changed my skin! I have oily and acne prone skin and everything bothers my skin. Using it daily now and as I apply this at night after washing my face and it's AMAZING. My skin is soft and you can literally feel this product do it's job. It makes my skin look and feel great. Smells great too! I recommend this product.

I suffered with dry skin for years but this product is the answer. I have now been using it for years and it really beats any other hand cream. It may seem expensive but you only need a little each time to do the job and it lasts a long time. BARBARA ReviewNote 5 out of 5

An Incredible product and convient size

I love the Shea Body Butters. I have the tub size regularly, but this one is the perfect size to take while traveling, or for giving as a gift. I haven't found anyone who dislikes this scent, so I'll be giving multiple people this for gifts this christmas. This product is gentle on sensitive skin and moisturizes long after applied.